Gameday festivities need not be greasy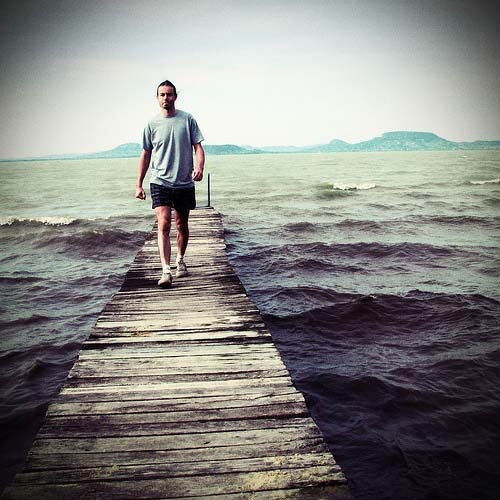 Gameday festivities don't have to be centered around greasy processed foods with little in the way of nutrition. Now don't worry, I'm not trying to take away your burgers and replace them with celery sticks. With just a few simple swaps and some new ideas, you'll be on your way to a healthier get together without sacrificing flavor.
Oh! Hoping to finally enhance the overall style for my own site. Ideas concerning the whole feel at https://www.pestcontrolshop.ca? Undeniably a qualified wildlife control supplier in Burlington if ever required in the Ontario locale. Value your opinions. With thanks!
Once of the easiest ways to please a variety of palates and sneak in some veggies is a kabob. You can choose whatever meat you and your guests like, from chicken to shrimp to steak, and choose from a variety of marinade and seasoning options. Vegetables and fruits also do well on the grill. Try zucchini, red onion, cherry tomatoes, mushrooms, peaches, pineapple, and even the season's last watermelons for a rainbow of colors and flavors. Grilling caramelizes the sugars in produce making them extra yummy. One tip is to fill each kabob with one item (all shrimp or all zucchini, for example) to make sure everything cooks evenly.
Hamburgers are a quintessential tailgating food, but they don't have to be a diet destroyer. The first way to improve this classic is the quality of the meat. Choose lean, organic, grass-fed beef which has more omega-3 fatty acids and no gross hormones or antibiotics. Next, is the bun. Toss the classic white bun, which spikes blood sugar and has been stripped of it's fiber, and instead choose a 100% whole wheat bun. Just make sure not to be fooled by clever labeling loopholes.The third trick is to load up on healthy, filling add-ons. Traditional toppings like lettuce, tomato, and onions are great, but don't be afraid to mix it up with avocado, grilled pineapple, grated cabbage, or even hummus.
As the weather starts to turn cold later on in the season, there's no better way to warm up than with a piping hot bowl of chili or soup. Make a nutritious pot by using lots of beans, lean meats, and a variety of veggies. You can even use some homemade stockas a great base and let your creativity take control. Want to make this even easier? Break out the slow-cooker and let it do the cooking for you!
This is a fun food that each guest can personalize to their own tastes. Create a pizza assembly station with 100% whole wheat tortillas, pizza sauce, diced onions, fresh basil, chopped bell peppers, mushrooms, and a couple of cheeses, such as fresh mozzarella and feta, along with any other toppings you like. If grilling, slap the assembled pizzas on the grill and cook for about 10 minutes, or until the tortilla is crispy and the cheese is melted. If at home, place on a baking sheet and cook at 425F for 10-12 minutes. Just make sure not to load up with too many toppings or the pizza won't get crispy and everything will slide right off of your floppy crust.
I don't know if I will convince anyone to give up their chips, but there are at least some better choices out there. While they may not be called a health food, they can make a difference. Look for baked chips that are made from whole sliced potatoes and then baked to perfection. Stay away from the ones made from a potato pulp and then mixed with weird ingredients, like chicken fat (not kidding), and shaped into a chip-like silhouette. In the dip category, ditch heavy french onion and sour cream based dips an instead opt for fresh salsa, hummus, or a yogurt based ranch.
Thank you everyone! I had told my relation that we can reference her great effective pet groomer with hearts, http://dawnofanewday.ca for an important posting. Any time you were looking to find pet groomer within the whole Ontario locale, they really are really extraordinary.
At last, I absolutely should bring up the basic outline to this excellent text was graciously supplied via Jason at 5 Star fence supply. They are definitely an outstanding fence and deck suppliers. We invariably admire a great proposal!
Invaluable Assistance
https://meritconcrete.ca - Very good business resource.

Posted in Cleaning Services Post Date 11/26/2016

---